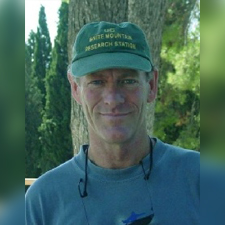 Dr Randall S Perry - Chairman
Dr. Randall Perry is the founder and driving force behind ProEd, an innovative education company that specialises in providing passion-driven career exploration opportunities to students. A seasoned professional with a wealth of experience in Earth and planetary sciences, geochemistry, microbiology, and education, Dr. Perry has a distinguished academic background. He is the founder and Honorary Chair of the Space, Science, Environmental, Engineering Foundation (SSEF), a registered UK charity that supports students in UK, EU Middle East and Africa through Space Design Competitions, Environmental Design Challenge and Galactic Challenge. He is also a director of the Global Space Design Challenge. With a background in scientific research, Dr. Perry has held prestigious fellowships at University of Oxford and Imperial College London, where he continues to serve on the academic staff. He holds a B.S., M.S. and Ph.D. from the University of Washington and is a certified NASA astrobiologist. His current focus is on education and he has published extensively in his areas of expertise. In his free time, Dr. Perry enjoys adventurous activities like trekking, scuba diving and flying helicopters and aircraft. His interests have taken him to many of Earth's extreme habitats, including diving in the deep submersible 'Alvin' and sailing across the Atlantic in a small sailboat. With his expertise, experience and vision he has founded ProEd to empower young generation to explore their passion and find the path they want to take in life.
Rafael Peters - Managing Director
As a seasoned professional in the premium education industry, Rafael (Rafi) brings a wealth of experience and expertise to his current role as Managing Director of ProEd. In this role, he is dedicated to providing students from around the world with engaging and meaningful opportunities for career exploration. Having served as Commercial Director and Director of Short Courses at Oxford International College, one of the UK's leading independent schools, Rafi has had the opportunity to collaborate with some of the brightest minds in education and has played a key role in achieving outstanding academic results and university placements for students. With a passion for innovative approaches to learning, Rafi is particularly interested in the benefits of project-based learning and its ability to foster professional and personal development. In his free time, Rafi, who is a former semi-professional tennis player, enjoys staying active and focusing on health and well-being. Rafi also serves as Chair of the board for the SSEF charity (Space Science and Engineering Foundation), where he brings his skills and experience to support the charity's mission to promote education in the fields of space science and engineering.
Mehrnaz Ghiasi - Operations Manager
Mehrnaz is an experienced operations manager with a background in the education industry. As the current Operations Manager at ProEd, she has extensive expertise in managing educational programmes and operations to the team. Mehrnaz's education experience began as an academic coordinator at a top UK boarding school, where she was responsible for overseeing academic affairs and the development of new programmes. She also worked closely with students, faculty, and staff to ensure a positive and productive learning environment. In this role, Mehrnaz was a core team member responsible for managing the university application process for students applying to top schools. She also has experience in the hospitality industry working with some of the most prestigious hotels. This experience has provided her with strong operational and customer service skills, which are vital for delivering high-quality educational experiences. At ProEd, Mehrnaz manages the day-to-day operations of the company, making sure that the programmes run smoothly, and that students, faculty, and staff have the resources they need to be successful. Mehrnaz is dedicated to providing an excellent educational experience and is an invaluable asset to the ProEd team.
Alison Ahearn - Director of Curriculum Development
As the Director of Curriculum Development for ProEd et al, Alison Ahearn brings a wealth of expertise in both engineering and education to her role. She has degrees in civil engineering and law and a Principal Teaching Fellow at Imperial College London, where she teaches undergraduates and postgraduates in civil engineering law and management. At the college level, she works with the Educational Development Unit on teacher development and the formalising of systems for recognizing the learning achieved by students outside the classroom. In addition to her role at ProEd, Alison is also a trustee of the Space Science Engineering Foundation since 2010 and has served as the Chair of the Zebra Housing charity (student accommodation) for 10 years, bringing valuable boardroom experience to her role. Her particular interest is in industry-academic partnerships and versimilitude in project-based learning. Alison also has been a part of UKSDC since its first London final, utilizing her expertise and experience to support the organisation's mission.
Professor Mark Sephton - Non-Executive Advisor
Mark Sephton is Professor of Organic Geochemistry at Imperial College London. He is an astrobiologist who develops new techniques for the detection of prebiotic chemistry and life in the solar system. In recognition of his work on extraterrestrial samples, asteroid 7552 'Sephton' currently orbits between Mars and Jupiter. He is a science team member for the NASA Mars 2020 Perseverance rover mission that will collect samples of Mars for return to Earth and the Europa Clipper mission that will use mass spectrometry to search for evidence of habitability and life in the subsurface ocean of Jupiter's icy moon.
Dr Mario Peters - Non-Executive Advisor
Mario holds a Doctorate in the field of Space Technology from the University of Oxford. Over the past 25 years Mario has founded seven education companies including Oxford International College (OIC) and six schools in China and Switzerland. According to the Times League Tables OIC is currently the #5 ranked school in the UK for A-level results, and has previously held the #1 ranking for 3 consecutive years . In 2021 OIC became part of the Nord Anglia Education Group.
Can we answer any initial questions?
 A member of the team would be happy to assist.