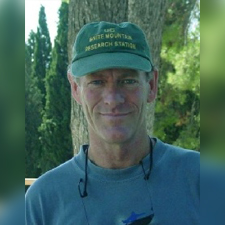 Dr Randall S Perry Chairman
Dr Perry is the founder of the Space, Science, Environmental, Engineering Foundation (SSEF) and its Honorary Chair. The SSEF is a registered UK charity. It supports the 15–18-year-old students UK, EU Middle East and Africa Space Design Competitions and the 9-14 year old students Galactic Challenge, and the 15-18 year old students Environmental Design Challenge. He is a director of the Global Space Design Challenge, which sole purpose is to support the SSEF. He has held the US and Canada National Science Foundation Fellowship at University of Oxford and as a Royal Society Fellow at Imperial College London where he remains on academic staff. He has a B.S., M.S. and Ph.D. from the University of Washington, and is a certified NASA astrobiologist. His current focus is on education. In addition, he has published widely in his areas of interest of Earth and planetary sciences, geochemistry, microbiology, and education. In his spare time, he enjoys trekking, scuba diving and flying helicopters and aircraft. He has since visited many of the Earth's extreme habitats including diving in 'Alvin' the deep submersible. He has sailed across the Atlantic in a small sailboat.
Rafael Peters Managing Director
Rafael (Rafi) has been working in the premium education space since 2015. Former Commercial Director, and Director of Short Courses at Oxford International College, one of the UK's top independent schools, he worked alongside some of the best minds in education in delivering some of the best academic results and university destinations in the country. He is passionate about adopting new, innovative methods of education. He is particularly interested in project-based learning and the important role it can play in a student's professional and personal development. His goal at ProEd is to offer passion-driven career exploration opportunities to students from around the world. A former semi-professional tennis player, he is passionate about health and wellbeing.
Alison Ahearn Director of Curriculum Development
Alison Ahearn became a trustee of the Space Science Engineering Foundation in 2010. She has degrees in civil engineering and law. Besides being the Programme and education director for Pro Ed et al., she is a Principal Teaching Fellow at Imperial College London, teaching undergraduates and postgraduates in civil engineering law and management. At College level, she works with the Educational Development Unit on teacher-development and the formalising of systems for recognising the learning achieved by students outside the classroom. Alison joined UKSDC for its first London final and brings boardroom experience from her 10 years as Chair of the Zebra Housing charity (student accommodation).  Alison has a particular interest in industry-academic partnerships and versimilitude in project-based learning.
Dr Mario Peters Non-Executive Advisor
Mario holds a Doctorate in the field of Space Technology from the University of Oxford. Over the past 25 years Mario has founded seven education companies including Oxford International College (OIC) and six schools in China and Switzerland. According to the Times League Tables OIC is currently the #5 ranked school in the UK for A-level results, and has previously held the #1 ranking for 3 consecutive years . In 2021 OIC became part of the Nord Anglia Education Group.
Can we answer any initial questions?
 A member of the team would be happy to assist.