Pro Ed et al. delivers intensive learning experiences and career previews to students aged 10 -13 and 14-19 who aspire to break into some of the world's most desirable industries in science, technology, medicine, engineering, and finance. In our programs, we aim to create the 'ultimate work experience' through interactive simulations, site visits, seminars, networking sessions and career coaching guidance.
We offer experiences in multiple different careers, including STEM-related professions such as Medicine, Engineering, Computer Science, and several areas of finance.
In each program, experts provide students with a professional experience in their fields.
The Global Space Design Challenge (GSDC) takes place over three days. Winning students have the opportunity to attend the International and World finals at NASA.
What people have to say about our programs:
Sponsors
"It's not rocket science – it is" David Dangoor of Dangoor Education
Students
"A brilliant scientific day for learning and making new friends and sharing ideas"
'I never knew I had so many ideas in my head.'
Schools
"I've been involved in promoting science and engineering to the next generations for the past twenty years since graduating in mechanical engineering. I have rarely come across an event which so elegantly educates and inspires young people about what it is to be an engineer. I was genuinely shocked by the quantity of ideas the participants were able to produce. We will definitely be bringing students back next year." Dr Kerstyn Comley, Chair of Governors, Wapping High School
Parents
Toby got to experience Space Design today … his comment on the way home -"I didn't realise engineering was so much fun, there's so much I want to go home and research and find more out about' – mission accomplished  Dr Suzsanne Lewis
Our programs rely on top academic professionals and industry experts 
Recent speakers:
Dr Randall S Perry
Imperial College London, Royal Society Fellow and University of Oxford Fellowships. Honorary Chair Space Science Engineering Foundation.
Marcus du Sautoy FRS, OBE
Simonyi Professor for the Public Understanding of Science and a Professor of Mathematics at the University of Oxford.
Professor Richard Ghail
SSEF Trustee Chair. Professor Engineering Geology, Royal Holloway, University of London
Trisha Saxena
Alumni of the UKSDC and the International Space Design Competition
Imperial College London Physics. Currently works for a major international bank.
Jeremy Curtis
Head of Education and Skills, UK Space Agency
Professor Mark Sephton
Head of the Department of Earth Science and Engineering, Imperial College London.
Scot Fisher
Scott Fisher is an Opto- Mechanical Engineer Surrey Satellite Technology Ltd
Kamogelo Thutoestsile
Medical Doctor, studied at University of Cambridge, Alumni UKSDC and NASA ISSDC.
Jenny Lyons
Director of Education Space Science Engineering Foundation.
Jian Heseri
Graduated Imperial College London in Chemical Engineering. Petroleum consultant.
Alison  Ahearn
Deputy Director of Education Galactic Challenge. Principal Teaching Fellow at Imperial College London.
Dr Helen Oliver
University of Cambridge-Internet of Things, personal data stores and privacy by design, and wearable technology.
Evan Meyrick
Aeronautical Engineering at Imperial College London. Works as a security analyst and with the UKSDC as a board member.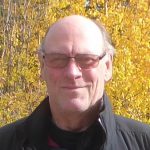 Dr Perry is the founder of the UKSDC and the Space Science Engineering Foundation (SSEF) and its Honorary Chair. The SSEF is a registered UK charity. It supports the UK, EU Middle East and Africa Space Design Competitions and the junior Galactic Challenge for 9-14 year old students. He is a director of the Global Space Design Challenge and Pro Ed et al. He has held the US and Canada National Science Foundation Fellowship at University of Oxford and as a Royal Society Fellow at Imperial College London. He has a B.S., M.S. and Ph.D. from the University of Washington, and is a certified NASA astrobiologist.  His current focus is on education. In addition, he has published widely in his areas of interest of Earth and planetary sciences, geochemistry, microbiology and education. He is the author of six novels under RS Perry. Besides scientific talks he enjoys giving presentations in a wide variety of public venues for example being invited to give the Public Lecture at the Durham Institute for Advanced Studies on a Definition of Life and as a painter and member of the Chelsea Art Club an invited talk on Science and Art. As a script writer he is a member of the Writers Guild of America West. In his spare time he enjoys trekking, scuba diving and flying helicopters and aircraft. He has since visited many of the Earth's extreme habitats including diving in 'Alvin' the deep submersible. He has sailed across the Atlantic in a small sailboat.
Yasmin Sarwar has been involved with the Space Design Competitions since 2009. She is currently the Chief Education Officer at Oxford International College. She joined OIC in 2017, and under her leadership, it has become the UK's No.1 A-Level college. Born in Lawas and raised in Kuching, she completed her SPM in Malaysia, and continued her education in the UK. Calling herself an "edupreneur", she sees her role as an innovator in education. At OIC, Yasmin has developed the "Strategic Global Pathways" curriculum, which combines academic excellence, career preparation and personal development to give students an enhanced ability to succeed not only at university interviews, but higher education and later in their professional lives. Yasmin has achieved several awards, including the Welsh Asian Business Woman (2015), the Pearson Teaching Award for Science Teacher of the Year, and a Pearson Teaching Awards Fellowship (2011). Yasmin is regularly invited to share her expertise with government officials, fellow educators, parents, students, and the general public. Her public talks include Welsh Assembly (Gorwel) and TEDx (DVLA- Swansea). Prior to joining OIC, Yasmin co-founded one of the most successful A-Level colleges in the UK and one of the major A-Level destinations for international students.